Reasons to Consider Vinyl Decking
While Cobb and metro Atlanta homeowners have traditionally chosen wood for decking material, vinyl decking that looks like wood is the preferred alternative these days. Durable and easy to maintain, vinyl decking is worth every penny that you spend, and will make a great addition to your house.
Vinyl is Long Lasting:
When it comes to building structures, one of our top concerns is durability. And that is what you can expect with vinyl decking. Traditionalists may say that no decking material will last longer than good old wood. Well, sorry to shatter those overflowing nostalgic feelings, but wood is an organic material that is destined to succumb to the elements over time.
When exposed to extreme heat and cold for a long time, wood has the tendency to crack and get deformed. And that will be aesthetically damaging to a deck. Vinyl decking, on the other hand, is made from highly durable synthetic materials that are proven to withstand long exposure to extreme heat and cold. Vinyl decks not crack or get deformed.
Vinyl is Rot Resistant:
Apart from being susceptible from the elements, wood decking is also prone to damage caused by fungi rot. When exposed to air, wood retains moisture. And that is what fungi spores want: an environment with moisture. In time, fungus growth will cause the wood to rot.
Sure, some people will say that wood decking can be treated to prevent fungi-caused rot. It works sometimes. But most of the time, fungi wins. It is just a natural process that is very hard to prevent. With vinyl decking, though, you will not worry about fungi-caused rotting. Vinyl decking that looks like wood is completely synthetic. No fungi will thrive on it.
Vinyl is Cost Effective:
There are some people who say that vinyl decking will cost more than wood decking. The material alone is more, expensive, but because of the lasting wear you get from vinyl over wood decking, vinyl wins in cost hands down. Also, wood decking is difficult to install. You may need to hire a professional to install wood decking, as every board is different, and requires specific techniques. It's kind of like putting together a jigsaw puzzle. With vinyl decking, though, if you have basic carpentry skills, you will not need the help from a professional installer. Vinyl is very easy to install. And if you still choose to pay someone to install it, you should be charged less for installation, as it is much easier to install vinyl decking compared to its wooden counterpart.
When it comes to maintenance costs, vinyl decking offers no burdensome expenses. You do not need to buy special chemicals to maintain the appearance of your vinyl deck. All you need to do is to occasionally clean it with a cloth. No waxes and other costly chemicals needed. With regularly cleaning, your deck would look fresh year in and year out, and you will be ready to invite guests over any time, as long as the weather permits, of course.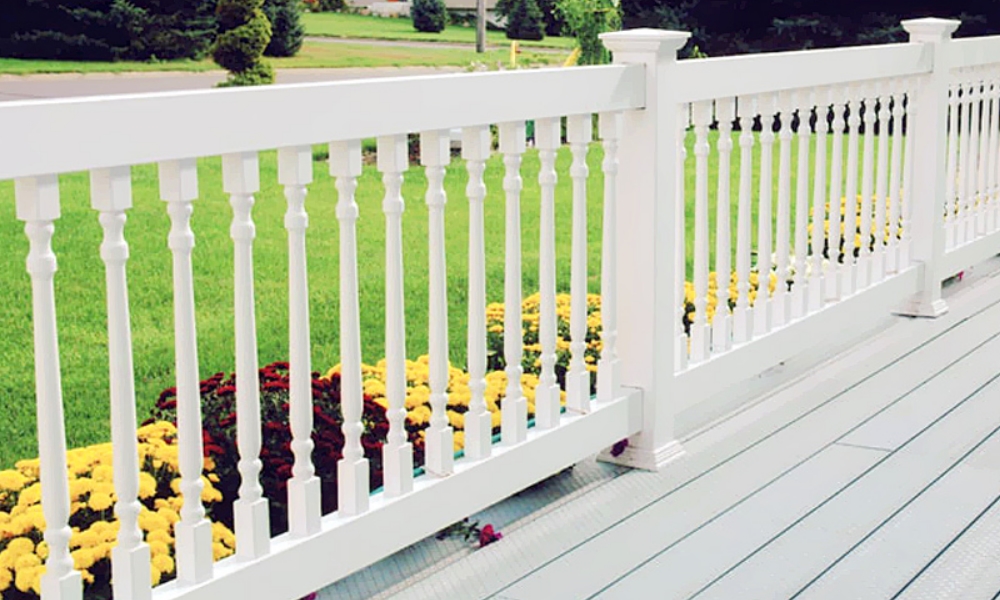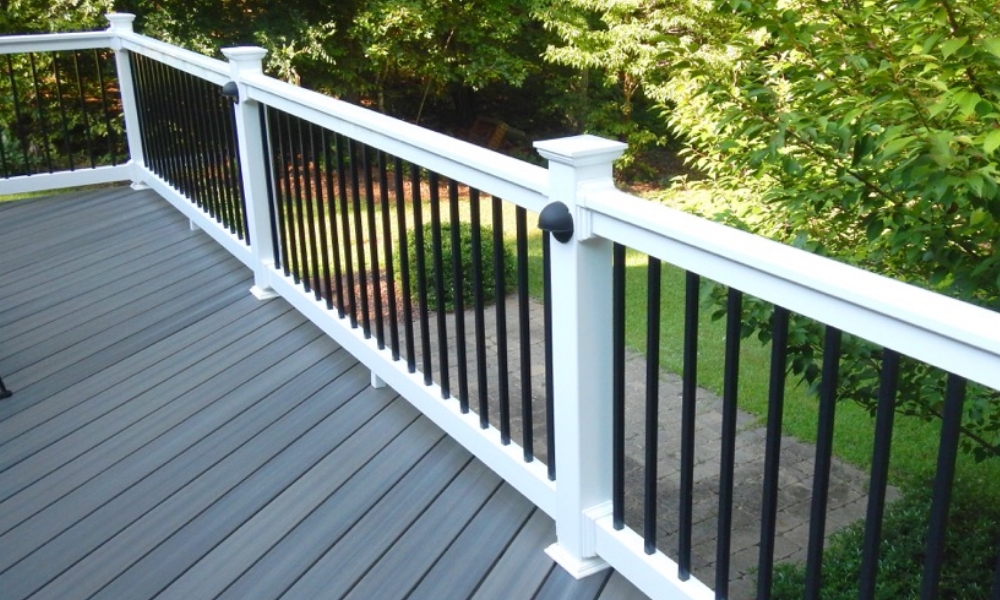 Country Estate Fence, Deck & Railing
With many styles of PVC vinyl decking options, see us for custom designs as well. Get a custom look with our Embossed (wood grain effect) and streaked profiles – it really is vinyl decking that looks like wood! Find out why Country Estate Products is the preferred vinyl deck supplier in Marietta GA, Cobb County and the north metro area.